About Peggy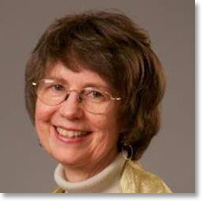 Peggy Levinson, LCSW LMFT is a clinical member of the Academy of Certified Social Workers and the American Association of Marriage and Family Therapists. She received a BS in Psychology from St. Louis University in 1966 and an MSW from Smith College in 1968. In 1976 she completed a 3 year training program in Gestalt Therapy in Kansas City and in 1983 completed a 3 year post graduate training program in family therapy at the Menninger Foundation. Subsequently she has pursued education in integrative therapy. This includes Mind-Body training at the Herbert Benson Institute at Harvard University, training in hypnosis and hypnotherapy at UCLA with Dr. Mark Schoen, Pastlife training with Dr. Brain Weiss and training in Quantum Healing Hypnosis Technique (QHHT) with Dolores Cannon.
With a professional style that blends warmth and understanding, I bring both in-depth treatment skills and over 35 years of experience to my psychotherapy practice with individuals, couples and families. A family systems, cognitive behavioral, and psychodynamically trained therapist, I devise systems of treatment based on the individual needs of my patients. I have offered workshops at universities and hospitals across the Midwest, including Washington University and the United Way. From my initial work at a New York hospital to my current private practice, I have a genuine commitment to helping you reach your full potential, emphasizing the connection between body, mind, and spirit. Along these lines I provide individual, couple, pre-marital, marital and divorce counseling. Issues addressed can include but are not limited to problematic relationship or work difficulties, anxiety, panic attacks, depression, addictions (internet, sexting, gambling, shopping), eating disorders, OCD and Body Dysmorphic Disorder.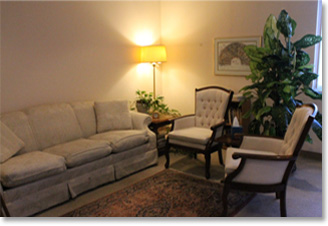 Our memories, emotions, thoughts and feelings are stored in every cell of our bodies. They powerfully influence our choices and behaviors. It is through the awareness and release of the memories, thoughts and feelings that no longer serve us that open up new possibilities for growth. I can act as facilitator and help guide you along your path which can highlight and open up these new possibilities. My goal is to help you become aware and awaken to who you really are in order to lead a happier and more fulfilling life.
Counseling offers that extra edge when issues and relief cannot seem to be obtained through your usual coping strategies. Treatment can reduce anxiety, resolve depression, and help you get your life back. It is important to keep in mind that counseling is a process and everyone heals and grows at different paces and it is empowering to honor EVERY PART of YOU. Yes, even the parts that may take longer or feel scared. We will meet every part with compassion.